WHO WE ARE
Innovative. Luxury. Credible.
Different.
Based on our combined experience working with various building technologies and industries we have come to understand some primary rules with emerging technologies... change and evolution are the only constant in every business sector.
The world today has changed, our corporate culture has always maintained the position of strategic alignment with progressive manufacturing partners and technologies. With that innovative mindset in our corporate DNA, we understood from our customers early on there is real opportunity for innovators to capitalize on the product and design shortfalls in the commercial and residential building sectors.
At HexCore, we develop innovative solutions to creatively solve problems in the architectural design and building sectors. The majority of our solutions implement modern technology and in most instances benefit the environment as well. We take aim at specific issues hampering targeted industries and create high quality solutions for those problems.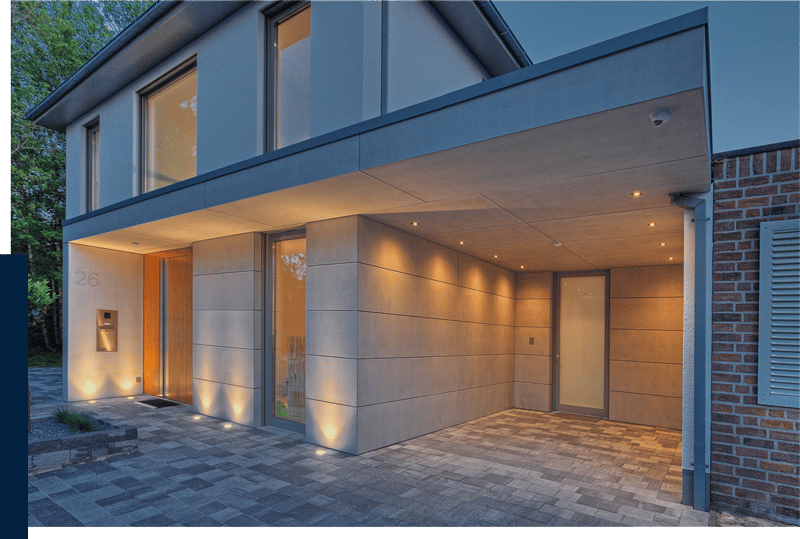 At HexCore, we research market deficiencies, and then utilize modern technology to fit the needs and capitalize on these gaps. We design solutions that supersede the way things are currently being done, in order to do the job better.
From the beginning we recognized the importance of working alongside our trade and contractor partners directly to understand these product design limitations and shortfalls and to collaborate with our various innovative manufacturing partners to refine the current technologies.
Alternatively, our path has been to align with creative next generation design engineers and manufacturers outside of the building sector to achieve new design concepts, to develop prototypes and beta test those new designs in controlled OEM environments with the goal to produce more efficient and effective product design solutions.
The Continuous Cycle of HexCore Development
In order to introduce cutting-edge technologies and ensure they stay that way, we follow a 4-step loop.
Design
The process starts anew with our design team creating a concept for the product specifications. Our solution uses all our research and data to ensure it's hitting the next phase as fine-tuned as it can be.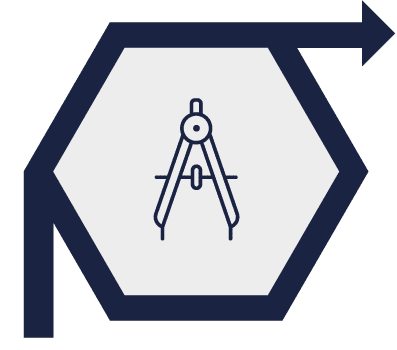 Develop & Enhance
With the schematics in place, we create prototypes in collaboration with our partners and clients to determine if there are any improvements that can be made to the technology for the applications. This process is repeated and leads into production of the solution.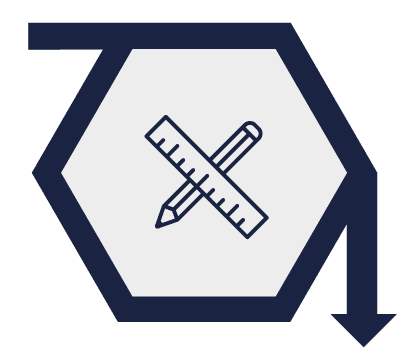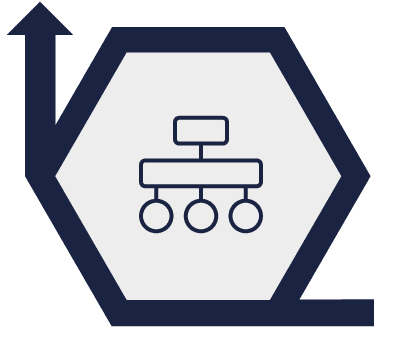 Data Procurement
Using data and feedback collected from the use of this version of our solution, we come up with potential enhancements and improvements that could take the product to the next level or for other previously unrecognized applications.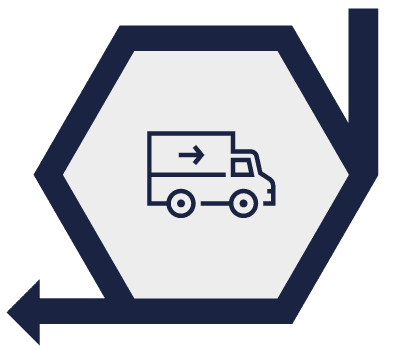 Introduce to Market
With the solution ready to ship, we take advantage of our global partnerships and distribution channels to put our new solution in front of the right consumers.
RECENT PROJECTS UTILIZING HEXCORE SOLUTIONS
Hexcore offered a revolutionary solution for us - colourful real stone slate veneers with unique natural stone visual characteristics, identical to our full 3/4" stone slabs. Hexcore offered lightweight mounting options with many different backers to custom suit our installations.

Recently we worked with Cutler Design Group and Peregrine Build to supply unique lightweight concrete wall panels, manufactured by Richter®, that were designed and assembled to realize their Adrenaline customer specific design aesthetic.

We became involved with the Staples new store design concept through one of Jackman Reinvents designers. Jackman Reinvents design team worked closely with Staples senior management team to produce Staples revolutionary new store design and layout. It was at this time the senior construction manager of Staples contacted us to explain their unique design requirement.
Mavacon has been dealing with Hexcore for a few years now and have used their products on various projects. Hexcore products have withstood the test of time and as a result our client has been pleased with the product as well. As a contractor it is extremely important to have consistent and well-designed products. The technical/customer support from Hexcore is excellent! We definitely recommend Hexcore. Thank you for the ongoing support and great products.

Hexcore was very easy to work with and provided us with many different options and solutions that we would not have been aware of otherwise. We have found that their line of products have been useful for us in many different custom applications. Our customers get a quality product that will last a lifetime that looks like stone, feels like stone because it is real stone.

We had the opportunity to use HexCore in one of our millwork projects that was installed at Adrenaline Tattoos on Granville. This was my first time managing a project that called for HexCore and I was taken back by the finished look and the product's manufacturing capabilities. This product is exceptionally easy to machine and work with, as well as being fairly priced compared to similar products. When I initially looked into the product, I was concerned with how difficult the product would be to use in trying to achieve a clean, seamless appearance, but HexCore even offers a touch-up kit for areas where you would need to seam multiple panels and give the project a seamless concrete appearance. The customer service when ordering this product was exceptional and the support team at HexCore was very helpful in accommodating our timelines and shipping needs.

I met Randall and Kurt from Hexcore Industries while building out the new Adidas store at McArthurGlen in Vancouver BC. HexCore supplied us a fire rated high density polyurethane interlocking cinderblock panel system. Which was installed throughout the store as per Adidas design layout. All through the experience from placing the order with HexCore, to them visiting the site for inspection, to following up at the end of the job ... there was a 100% commitment to the project. It was very refreshing to work with a company that remembers what service means to their client. I will gladly recommend Randall and Kurt from HexCore Industries on my next project.

---
Eco-Friendly
Lighter weight, utilizing less natural resources in production, transportation and installation helping to conserve resources.

---
Industry Specific
Targeted solutions designed to fit specific applications for the architectural, design and construction sectors.

---
Real Impact
Our solutions often help reduce overall project costs as they are lighter, are easier to install or delivery efficiencies (speeding up timelines).

---
Data Analysis
Once live, we collect product and project data that we use to make future improvements and offer new strategies and concepts to our clients.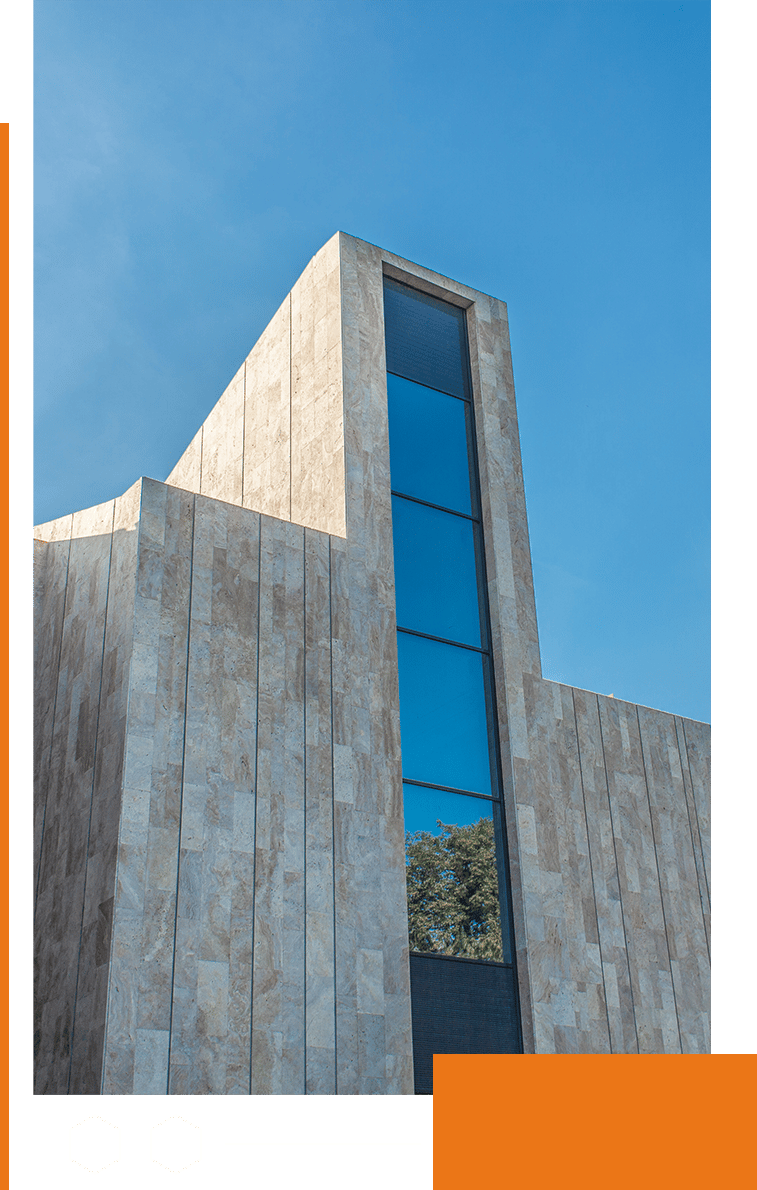 European Design Partners
---
HexCore is partnered with industry leaders creating cutting-edge design & architectural solutions in Europe.
---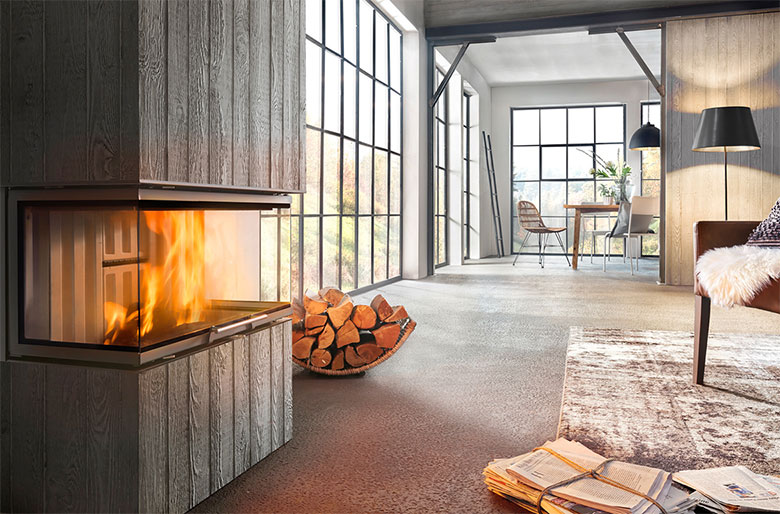 ABOUT HEXCORE CUSTOM SOLUTIONS
The world today is ever-changing, with new technologies being created and implemented at a faster pace than ever before. Adapting to and adopting emerging technologies in the commercial and residential building sectors can be challenging. Innovation is in our company DNA, and we use that desire to improve upon the old as means to create specialized solutions for the specific design issue you're facing. We have designed and developed solutions across a wide array of very specific niches. We urge you not to abandon your creativity just because the market hasn't caught up... Someone has to be the first, why not you?