About Hexheat
Introducing HexHeat the only patented Plug & Play far infrared in-floor Heat Film from HexCore Industries. As a result of our patented connectors, HexHeat Plug & Play Heat Film has revolutionized the far infrared in-floor heat installation process to 3 simple steps:
Install Underlayment
Clean and prep floor
Layout and secure underlayment
Install Heating Film
Roll out and cut to length each roll of heat film
Connect the films together
Install thermostat and floor sensor
Perform OHM test to ensure product was not damaged during install
Install Finished Floor
Test the floor heat and enjoy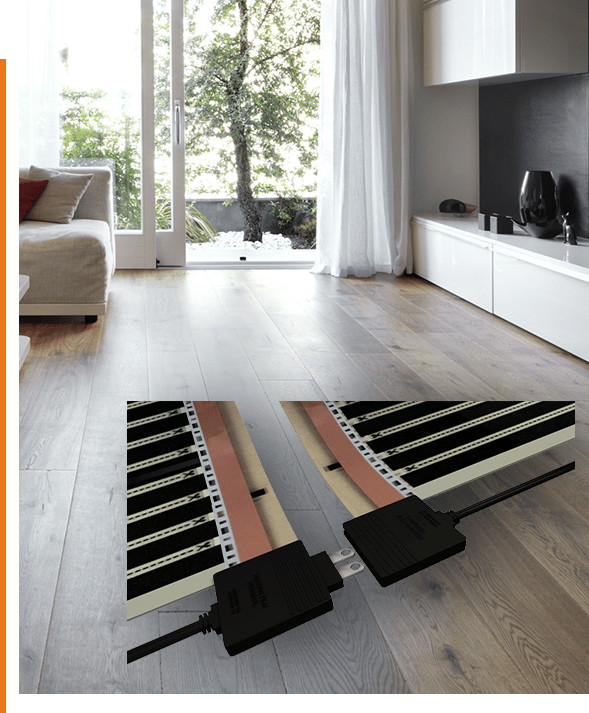 HexHeat is manufactured specifically to be the most energy efficient heating system for use under Laminate, Luxury Vinyl Plank and other floating floors. It is not recommended for use under carpet, soft floors or tile.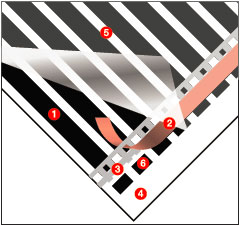 Carbon Heating Element
Copper Bus Bar
Silver Terraced Bus Bar
Base PET Film
Proprietary Laminex Film
The Health Benefits
Our far-infrared radiant heat gives a longer lasting and more complete heating effect than other heating systems and are known to effectively suppress odors and growth of germs providing a healthier environment.
We have all experienced the soothing warmth of summer sun on our skin. Our heat film technology, like the sun, produces nearly identical radiant heat waves which work to heat up water. Given that the human body is made up of mostly water, this infrared heat transfers extremely effectively and can help gently increase blood circulation, rid the body of toxins and even provide pain relief.